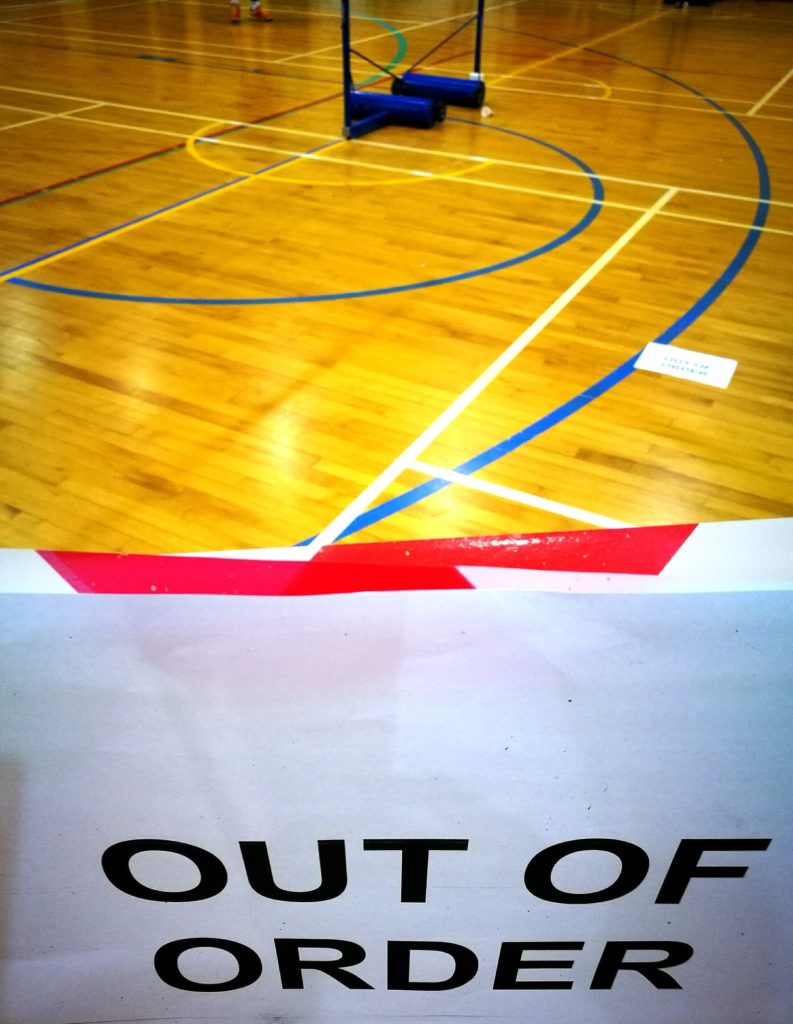 Outdoor and indoor sports flooring is essential for enhancing the functionality and appeal of the spaces. With the right sports floors for your indoor and outdoor courts, you will be able to enjoy a wide range of recreational activities more efficiency and safely. The flooring is made with high quality materials that are not only long lasting but, also eco-friendly with outstanding shock absorption and noise reduction capabilities as well as smooth level surfaces for more exciting, safe and stress-free workouts.
Despite these impressive attributes, sports flooring can still succumb to wear and tear if not given proper care. Our outdoor and indoor sports flooring maintenance service is the best solution to preserving the quality and aesthetics of your sports floors. In every project, we always guarantee professional, reliable and affordable sports flooring maintenance services tailored to your unique expectations. To us, customer is king and, we will take all the necessary steps to ensure you get a custom sports flooring maintenance service.
Our All-inclusive Outdoor and Indoor Sports Flooring Maintenance Service
Synthetic Grass Maintenance
Synthetic artificial grass is one of the most popular flooring alternatives for outdoor sports courts today, adored by many home owners, businesses, schools and sports teams. Besides the resilience and striking beauty of synthetic grass that mimics natural green grass, it is also safe for the environment, humans and pets. But, only proper and regular synthetic artificial grass maintenance can help you preserve the one on your court in great shape over time. Our service will enable you prevent the accumulation of dirt, weeds, leaves, debris, grease, bad smell and other elements of wear while also preserving its appearance. The high quality workmanship that we deliver will also ensure that problems are detected and fixed early, hence, avoiding costly repairs and replacements.
Indoor Sports Court Flooring Maintenance
Indoor sports courts are today quite common in both residential and commercial property. In places with issues of land scarcity like Singapore, indoor sports courts are the way to go for many schools and sports organizations today. At Court Marking Singapore, we are the specialists in indoor sports court flooring maintenance that you can trust to take proper care of your indoor sports floors. Our service covers a wide range of indoor flooring options including playground tiles and timber. With us, you are guaranteed flexible maintenance schedules that ensure none of your training or workout plans are jeopardized. Our personnel will visit the court to perform the required flooring maintenance procedures at your own convenience.
Outdoor Sports Flooring Maintenance
The harsh weather conditions outdoors can take a heavy toll on outdoor sports flooring but, repeated use could also impact quick wear if the floors are not properly maintained. Some of the common risks that outdoor sports floors are constantly exposed to include excessive rain, dust, dirt, leaves, debris, odours, direct sunlight and weeds. Considering all these threats, taking care of your outdoor sports court could be very challenging. However, you can now simply avoid all the hassles when you hire our outdoor sports flooring maintenance service. We specialize in tailor made floor maintenance solutions for all kinds of outdoor sports flooring in homes, businesses, schools and recreational facilities in Singapore.
Gym Floor Maintenance
A gym is an important recreational facility not only found in fitness centers but, also many homes and businesses across Singapore today. Due to the wide range of activities performed in the gym on a daily basis, they are fitted with special gym flooring that can effectively resist the impacts. But, even the best quality hardwood or rubber gym flooring can wear out and become useless quickly without regular maintenance. At Court Marking Singapore, we provide a custom gym flooring maintenance service that will truly preserve the floors of your gym in the best condition for many years to come. Our service can also help you avoid recurring expensive floor repairs, which will keep your operational costs on the low.
Floor Polish and Sanding
Preserving sports floors in great shape requires a series of procedures that usually vary based on the flooring material, condition and user expectations. Floor polish and sanding are among the best maintenance treatments for timber sports flooring. The procedures help with preventing the build-up of dirt and debris, allergens and minor surface defects that could potentially harm the floors or cause accidents to users. Our floor sanding and polishing service can also enable you to easily customize your sports flooring. Besides, it will also ensure that the surfaces remain levelled and smooth for comfort during workouts. Floor polishing and sanding also unleashes a shinny impact that will significantly improve the overall appeal of your entire recreational space.
Why Choose Court Marking Singapore for Sports Flooring Maintenance
Court Marking Singapore is your go-to specialist in outdoor and indoor sports flooring maintenance service Singapore. We are always very keen on customer satisfaction and, willing to even go out of our way to make sure that your needs are met. Our company is rated the best service provider for sports flooring maintenance in Singapore. Here are the key advantages that we guarantee our customers.
Comprehensive sports flooring maintenance services
Flexible outdoor and indoor sports floor maintenance schedules
Safe sports court floor care products and treatments
Affordable sports flooring maintenance
Whenever you hire us for sports court flooring maintenance, we will first send a team of consultants to inspect the floors and discuss with you about your needs as well as the recommended maintenance procedures. The preliminary site inspection and quotation are offered free of charge. Regardless of the state of the floors or your demands, our main goal is to effectively revive the functionality and aesthetics of your sports floors over time.
Choosing Court Marking Singapore for outdoor and indoor sports flooring maintenance guarantees professional, reliable and affordable workmanship. Simply get in touch with us for a free outdoor and indoor sports floor maintenance service quote.
HDB Registered Contractor
License Number: HB-09-5474D