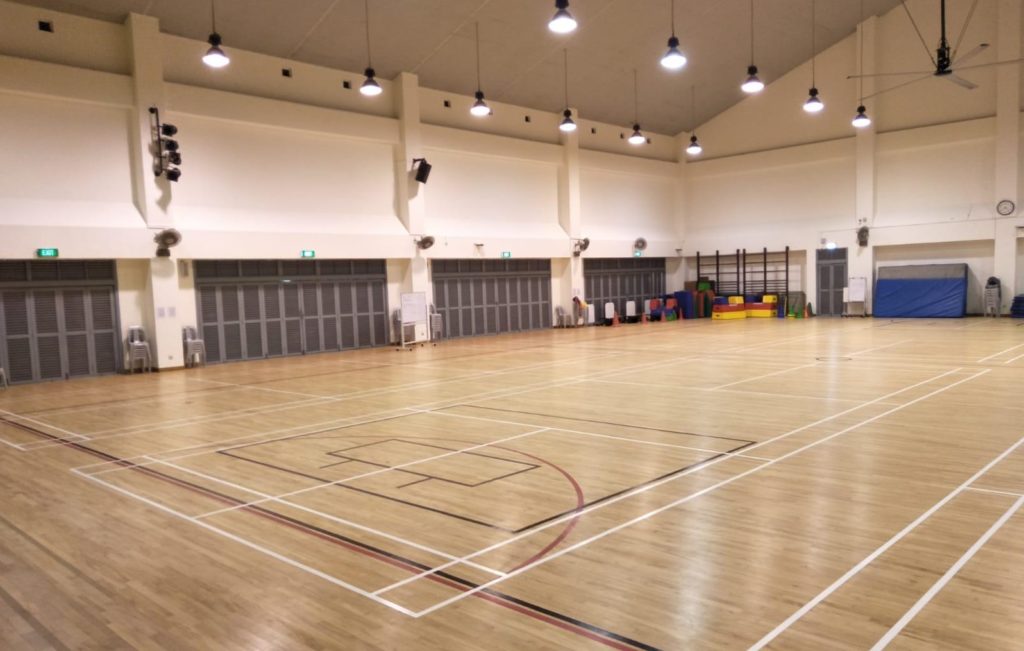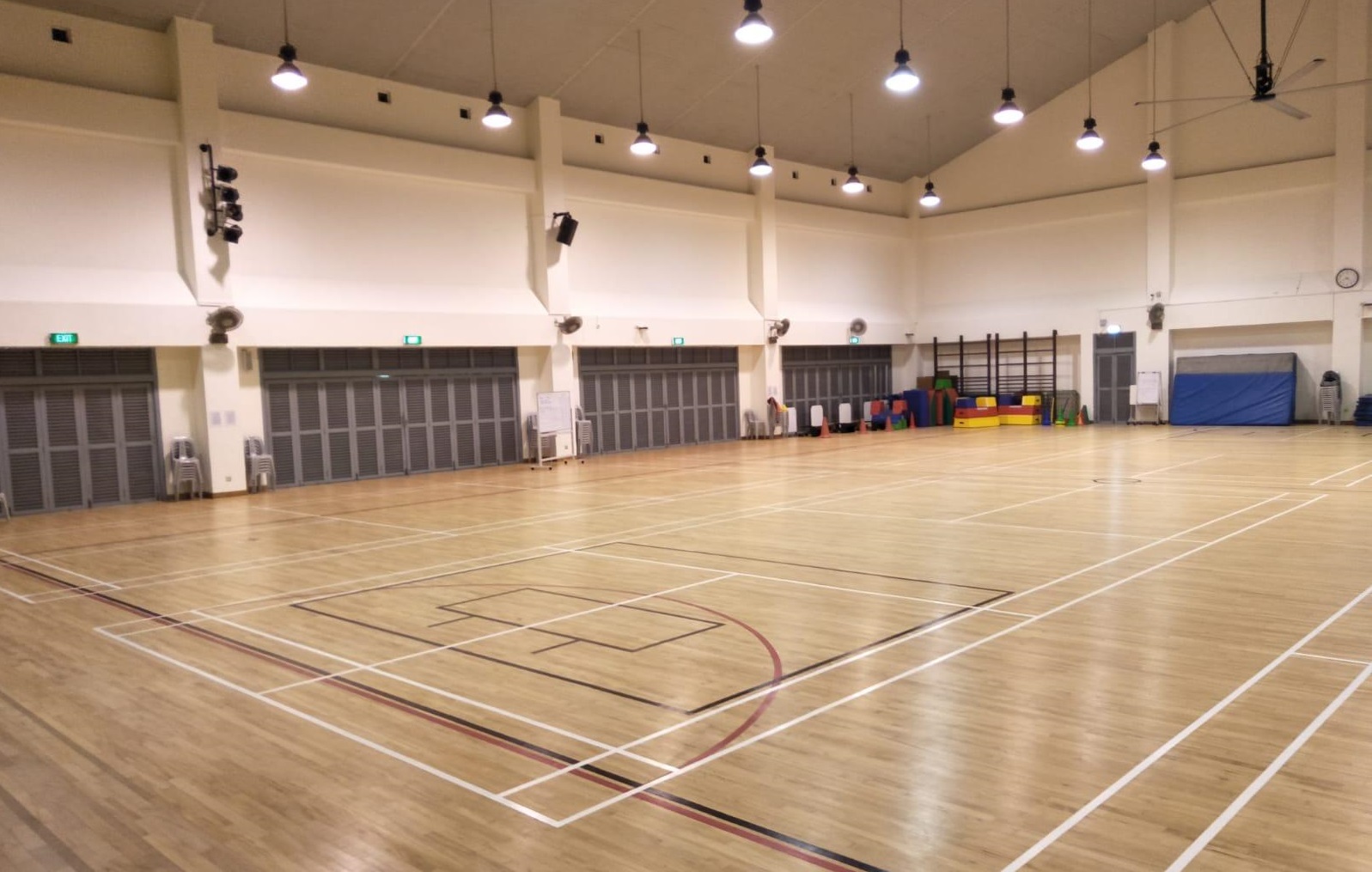 Seamless sports flooring offer a myriad of advantages that guarantee better performance and greater safety in every sporting activity. However, you need the best quality sports court flooring, professional installation, maintenance and marking services to enjoy the benefits. At Court Marking Singapore, we are the specialists in custom sports flooring installation, maintenance and marking services Singapore.
We understand the unique needs of customers when seeking sports flooring installation, maintenance and marking services. As such, we provide an all-inclusive services portfolio that will enable you to get the best sports flooring without lifting a finger. We offer diverse sports flooring alternatives and services that can also be customized to your specific needs and budget. We specialize in the following sports flooring installation, maintenance and marking services.
Outdoor and Indoor Sports Flooring
We are the experts in outdoor and indoor sports flooring solutions that you should always engage when planning to create a space for exercise or professional sports training. We specialize in a wide range of sports flooring options so you can easily get the most suitable surfaces for your specific sporting activities, space and budget. Our specialists can help you choose the right outdoor and indoor sports flooring from the following categories.
Indoor Sports Court Flooring
Whether you are a professional athlete or an individual who simply needs to keep fit, an indoor sports court offers you a safer and more convenient platform to engage in every activity that you prefer. We are the specialists that can develop the perfect indoor sports flooring for your home, office, school or any other establishment in Singapore. We install the following indoor sports flooring;
Our indoor sports flooring options also come with unique designs that can seamlessly blend in with different interior decor. The goal is to not only provide highly efficient, versatile and functional sports surfaces but, also intricate flooring to enhance the appeal of your interior spaces.
Outdoor Sports Flooring
If you are looking to install seamless outdoor sports flooring, our company has the best solutions to deliver the ultimate fit. We understand the harsh environmental and weather conditions outdoors as well as the unique needs of athletes. Thus, we have selected the most resilient and innovative outdoor flooring alternatives to enable you enjoy your favourite sports activities without the risks of accidents or constant repairs. Our outdoor sports flooring solutions include:
Regardless of the weather conditions or environment, we can create the best outdoor sports flooring for all kinds of activities. After discussing with you about your expectations, our specialists will suggest and provide the most suitable outdoor sports flooring that truly complements your activities, space and budget.
Flooring Maintenance
Whether your sports flooring is used regularly or occasionally, they are susceptible to various forms of wear and tear. While some of them might seem too small or insignificant, sports flooring support a lot of activity that can impact quick wear. Whenever signs of tear are spotted, it is always advisable to fix them immediately. This will save you from the high costs of frequent repairs while also keeping the floors in proper condition over time. Our company is the right specialist for reliable outdoor and indoor sports flooring maintenance services Singapore. Our flooring maintenance category includes the following services:
With us, you are always at liberty to choose when and how you would want your sports flooring to be maintained. We can even perform the maintenance outside our official working hours just to make sure that your training schedule is not interrupted.
Floor Repairs
So long as your sports facility is operational, there are slight damages here and there that should be expected. While the problems may vary based on the sports activities, how frequent the facility is used among other elements, immediate and proper repairs is always the best approach to keeping your floors in good condition. We have the right tools and equipment as well as experienced personnel to effectively diagnose all sports flooring problems and, fix them before they develop into bigger issues.
We specialize in professional floor repairs for various sports facilities including sports halls, gyms and school halls. Whenever you hire us for sports floor repairs, our specialists will first conduct a thorough inspection of the entire facility to determine all the signs of damage as well as their origins. After the preliminary inspection, we will discuss with you the most appropriate floor repair alternatives that will effectively eliminate all the issues and also save you money.
The essence of our floor repair services is to improve the condition of your sports flooring so it can continue serving you for longer without incurring huge operational costs. No matter how badly damaged the floors are, talk to us first before re-installing the entire flooring. There are many sports flooring hitches that we can properly fix without putting you through the financial burden of re-installing the whole floor.
Sports Court Marking and Painting
Sports court marking and painting are also very important procedures that must be done to make the surfaces functional. Whether the courts are used by amateurs or professional athletes, it is always critical that each is marked according to the rules of every game. We offer sports court marking and painting services in the following categories.
Indoor Sports Court Marking
Our indoor sports court marking services cater for gyms, basketball courts, squash courts, netball courts, volleyball courts, badminton courts, tchoukball courts and futsal courts.
Outdoor Sports Field Marking
We also specialize in outdoor sports field marking services for various platforms including soccer fields, running and jogging tracks, cricket fields and courts, rugby fields and playgrounds.
Get the Best Sports Flooring Installation, Maintenance and Marking Singapore
Contact Court Marking Singapore today for reliable and affordable sports flooring installation, maintenance and marking services Singapore.
HDB Registered Contractor
License Number: HB-09-5474D