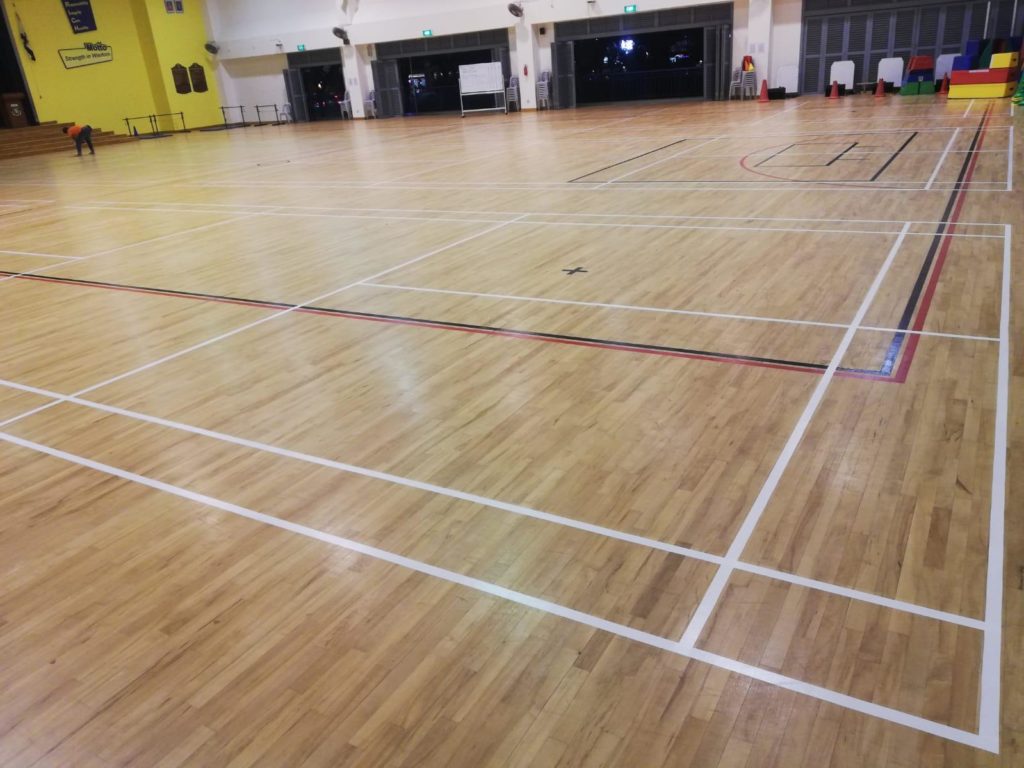 Tchoukball is a great sport for improving concentration skills, brain function and team work. Although the game requires minimal equipment, it has intuitive rules that must be observed to create the ideal tchoukball court. One of the areas that you should empathize on is the surfaces. Tchoukball court floor painting and marking are essential procedures that must be performed when developing the play area.
To ensure proper tchoukball court floor painting and marking, it is always advisable to seek the help of an indoor sports court floor marking specialist. And, Court Marking Singapore is the expert that can guarantee reliable painting and marking service for your tchoukball court floor. We specialize in custom tchoukball court floor painting and marking for homes, sports organizations, businesses and schools in Singapore.
Benefits of Tchoukball Court Floor Painting and Marking
Tchoukball court floor painting and marking is recommended before you start using the court. Even after using the court for some time, normal wear and tear creates blemishes that will require you to re-paint and re-mark the court floor. Nevertheless, below are some of the key benefits of proper tchoukball court floor painting and marking.
Enhances coordination between players
Without proper markings, players will be spending a lot of time trying to figure out their positions, which creates a lot of confusion on the pitch. Tchoukball players never come into contact with each other but, lack of clear markings on the court can easily impact injuries. Proper markings give players a clear outline of the entire court, making sure that each knows their positions for enhanced teamwork. Besides, clear court markings will also ensure efficiency and make the game interesting.
Sets the boundaries of the court
If you are having an indoor court that caters for a wide range of sports, it is always important to demarcate the boundaries of each play area. And the best way for doing this is through tchoukball court floor painting and marking. Even if you just have a court for tchoukball in your home, office or school, it is still recommended to demarcate the boundaries with special markings of paints.
Improves the aesthetics of the court
Apart from the standard court dimensions, you can personalize the markings to complement your unique needs. For instance, if the court is for your school's team, you can customize the floor with the logo of your team. On the other hand, you can also paint the floor with unique colors that contrast with the other aspects the interior decor.
The Best Tchoukball Court Floor Painting and Marking Service in Singapore
On your own, painting and marking a tchoukball court floor might seem like a simple task. But, the procedure requires precision and a better understanding of the rules of tchoukball. That is why you should always engage us when planning to paint and mark the floors of your tchoukball court.
Simply contact us for reliable tchoukball court floor painting and marking service Singapore. We also provide professional outdoor sports court marking for residential and commercial establishments, schools as well as sports organizations in Singapore.
HDB Registered Contractor
License Number: HB-09-5474D