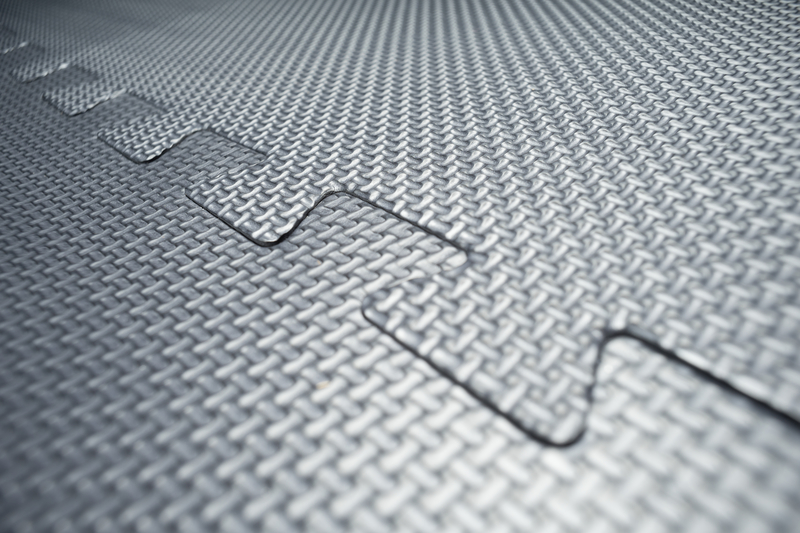 The gym offers an ideal space for a wide range of recreational activities and, today, you no longer have to visit a fitness centre to workout. Many residential establishments today have indoor gyms that residents can use to exercise whenever they wish. Despite the benefits of working out in gyms, they can also be safety hazards without the right features. The floor of the gym is one of the most critical areas to emphasize on during initial construction and renovations to make the facility safe and efficient for daily workouts.
As the gym flooring specialists, we understand what constitutes ideal gym flooring and, can always deliver the ultimate solutions to significantly enhance the functionality and aesthetics of the facility in your home or business. We offer professional gym flooring services for both residential and commercial establishments in Singapore including, large fitness centres, schools and sports teams. We can help you select the best gym flooring and, also perform its installation so you only have to worry about when and how to exercise.
Why Choose Our Gym Flooring
As many people continue to appreciate the value of workouts and having indoor gyms, the demand for our gym flooring services is on a steady rise. The following are some of the attributes that set our gym flooring services apart.
High quality gym flooring
The top notch quality of our gym flooring materials is one of the reasons why our services continue to attract many. The flooring is made from the best quality rubber, which is durable, resistant to wear and tear and, also quite safe for use in living and work spaces. Our gym flooring offers sturdy but, comfortable surfaces for everyday training.
Rubber also has great sound absorption qualities that further enhance the comfort of the facility. Regardless of the activities performed in the gym or the weights of the equipment therein, our rubber flooring can effectively withstand wear over time. They are also enhanced with slip resistance and other safety features to prevent accidents during exercises.
The rubber flooring that we install in gyms is PVC-free, hence, no health or environmental impacts. Besides, the material is also resistant to staining and mildew, enabling the flooring to remain in proper condition throughout. To give you an easier time in maintaining hygiene in the gym, the flooring material is also very easy to clean and maintain.
Versatile gym flooring
The versatility of rubber is another reason why our gym flooring has continued to attract the attention of many home owners and businesses. Rubber is a highly resilient material that can effectively withstand impact from various activities. With our gym flooring, you can engage in just any workout that you desire without worrying about causing damage to the floors.
The material has a thick profile that enables the flooring to resist dents, cracks and other signs of tear even under intense pressure from repeated activities and heavy workout equipment. With our gym flooring, you will not even need to place separate mats under the equipment to cushion the floors.
In case you are style-sensitive, our gym flooring also comes in myriad designs to choose from. This ensures that you can easily get gym flooring materials that complement the decor of the facility and other interior spaces. Besides, we can install gym flooring in spaces with standard measurements as well as those with irregular orientations.
Reliable gym flooring installation
Our company has its own teams of indoor sports court flooring specialists, fleets and equipments for the professional, efficient and convenient installation of your gym flooring. As a result, we always handle all projects independently from start to completion. After the start of the project, our gym flooring consultants will be available round-the-clock to keep you updated on every stage.
All our personnel are fully licensed trained and also have many years' experience in the industry, hence, a guarantee that you will always get professional workmanship. With us, you are free to choose when you may want the gym flooring to be installed so your workout schedule is not interrupted.
Request a Free Quote for Affordable Gym Flooring Singapore
Instead of stressing, wondering what it would cost to install quality gym flooring, talk to Court Marking Singapore for a free quote. We are the indoor sports court flooring specialists that can deliver the ultimate solutions to all your gym flooring woes.
HDB Registered Contractor
License Number: HB-09-5474D