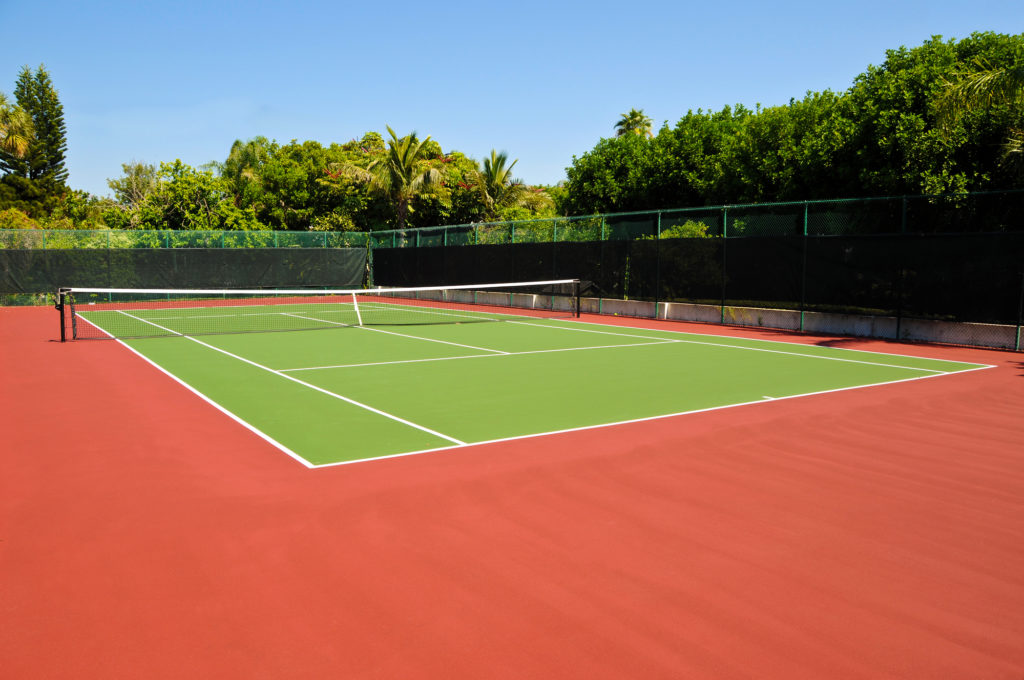 In the past, outdoor sports courts have only been common in stadiums, schools and recreational centers. But, the trend has significantly changed today and, many residential property developers are including outdoor sports courts on their premises. Outdoor sports courts offer great platforms for a wide range of recreational activities. Even in places like Singapore where land is scarce, there is no shortage of outdoor sports courts. And, this is mainly because of the great weather for various kinds of sports available outdoors.
Whether you are developing an outdoor sports court for a specific sport or multiple activities, marking the field is one of the most critical procedures. Apart from just showing clear boundaries, features and sections of the field, marking the court also indicates the positions of players. That will eliminate confusion among players, hence, making the game quite interactive and, also reducing chances of accidents. On the other hand, marking the court can also improve coordination and performance of players.
At Court Marking Singapore, we specialize in the best outdoor sports court field marking service Singapore. Our company serves homes, businesses, sports organizations and schools. Besides, we also provide outdoor sports field marking for sports matches held across Singapore. One of the things that set us apart is our commitment to reliable, affordable and custom outdoor sports court marking service. With us, you are guaranteed the best service tailored to your training needs, court and budget.
Our Outdoor Sports Field Marking Service
Soccer Field Painting and Marking
Whether you are building a new soccer pitch, refurbishing an old one or preparing for a soccer match, our company can always deliver reliable soccer field painting and marking service. Regardless of the size or number of soccer fields, we can perform custom painting and markings at your convenience.
Running and Jogging Track Marking
Without clear markings, it is very easy for athletes to get confused and stray out of track. It could also hinder performance and cause accidents on the pitch. To avoid all these, simply talk to us for the best running and jogging track marking Singapore. We mark running and jogging tracks of all kinds with unmatched precision.
Cricket Field and Court Marking
A cricket field can be very dangerous without proper markings. The lack of clear markings leaves players guessing the play positions, boundaries and other crucial features. As a result, a lot of time will be wasted and coordination will also be negatively affected. The best way to solving all these hitches is through cricket field and court marking.
Rugby Field Painting and Marking
Rugby fields are usually very large in size, which could be quite confusing to players if the court is not clearly marked. Besides, the lack of proper markings on the court also makes it hard for the referee and coach to effectively monitor the game. That is why it is always recommended to perform professional rugby field painting and marking.
Playground Painting and Marking
Are you creating an outdoor playground? If yes, get in touch with us for custom playground painting and marking service. Our company specializes in the best playground painting and marking service for residential and commercial property, schools, recreational centers and sports teams across Singapore.
Custom Outdoor Sports Field Marking Service Singapore
At Court Marking Singapore, we operate on the assumption that every outdoor sports court is different. As such, we emphasize tailor made outdoor sports field marking solutions for various sports courts, unique training needs and budgets. Our goal is to enable you get the most suitable outdoor sports field for your favourite sports and specific gaming requirements.
Whenever you hire us to paint and mark your outdoor sports court, we will first perform a proper assessment of the field, discuss your demands and prepare a free quote. When preparing the quotation, we will also put into consideration your budget estimates. This ensures that you clearly understand all the aspects of the project beforehand.
Our company focuses on all-inclusive outdoor sports field marking services so all your needs are met in one fold and, at your own convenience. Besides, we always handle all projects independently from start to completion, making sure that all go according to plan. Get in touch with us today for custom outdoor sports field marking service Singapore.
HDB Registered Contractor
License Number: HB-09-5474D